In the world of footwear, barefoot shoes have gained popularity for their ability to provide a natural feel of walking barefoot and promote healthy foot movement. However, many people are deterred from trying barefoot shoes due to their perceived high cost. But fear not! In this comprehensive guide, we will explore different options for affordable barefoot shoes that won't break the bank. From Amazon brands to lesser-known alternatives, we've got you covered. So, let's dive in and find the perfect pair of barefoot shoes on a budget!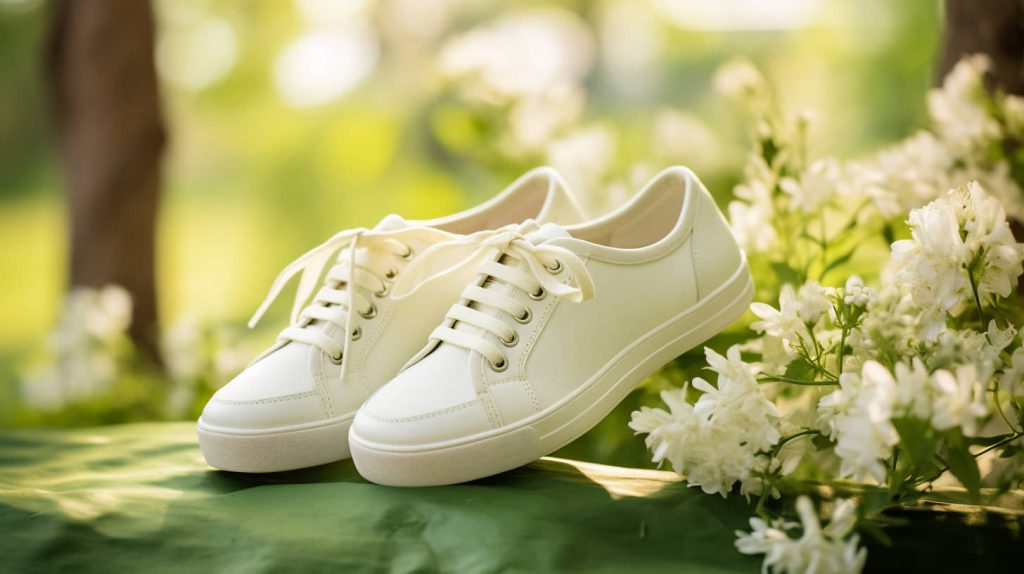 Understanding Barefoot Shoes
Before we delve into the realm of affordable options, let's first understand what barefoot shoes are and why they are so sought after. Barefoot shoes, also known as minimalist shoes, are designed to mimic the experience of walking barefoot while providing some degree of protection. These shoes prioritize flexibility, a wide toe box, low sole thickness, zero drop, and no extra support or toe spring. The goal is to allow your feet to move naturally, strengthen foot muscles, and improve overall foot health. Now that we're clear on the concept, let's explore some affordable barefoot shoe brands.
Amazon Brands: Affordable and Reliable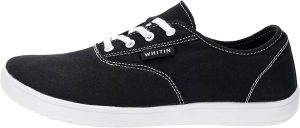 WHITIN
When it comes to finding affordable barefoot shoes, Amazon brands offer a wide range of options that won't break the bank. One such brand is WHITIN shoes, known for its budget-friendly barefoot shoes that deliver on quality. With prices starting under $40, WHITIN provides zero-drop flexible soles, although they come with an insole that has a heel rise. These shoes are ideal for beginners making the transition to barefoot shoes, but you can replace the insoles for a more authentic barefoot experience. WHITIN shoes are true to size and cater to medium and wide feet, making them a versatile choice for many.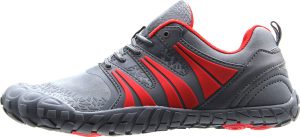 Oranigner
Another Amazon brand worth considering is Oranginer. With their barefoot shoes priced under $37, Oranginer offers a budget-friendly option without compromising on quality. Their shoes feature a wide toe box, flexible soles, and a lightweight design. They are true to size and cater to average to wide feet, making them suitable for a variety of foot shapes.
Exploring Other Affordable Brands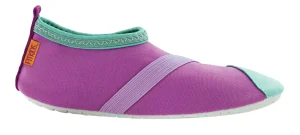 FitKicks
While Amazon brands provide great options, there are several other affordable barefoot shoe brands worth exploring. One such brand is FitKicks, a US-based brand that offers barefoot shoes for under $25. FitKicks shoes provide a minimalist design with a flexible sole and a wide range of color options. These shoes are perfect for casual wear or light activities, and their affordable price makes them accessible to everyone.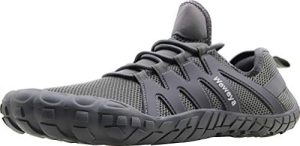 WeWeYa
For those looking for a budget-friendly option beyond Amazon, consider WeWeYa. While this brand may be an Aliexpress find, it offers barefoot shoes under $35 that deliver comfort and functionality. WeWeYa shoes feature a wide toe box, flexible soles, and lightweight construction. Keep in mind that ordering from Aliexpress may involve longer shipping times, so plan accordingly.
Budget-Friendly Trail Shoes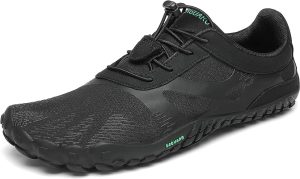 Saguaro
If you're in search of affordable barefoot trail trainers, look no further than Saguaro. With prices starting from $35, Saguaro offers a wide range of barefoot trail shoes suitable for men, women, and kids. These shoes feature flexible soles that allow your feet to move naturally. While some models may come with insoles that have a raised heel, you can replace them with thin, zero-drop insoles once you've transitioned to barefoot shoes.
Tips for Saving Money on Barefoot Shoes
In addition to exploring affordable brands, there are a few tips and tricks that can help you save even more money on your barefoot shoe journey. Here are some strategies to keep in mind:
Wait for Sales and Discounts: Many barefoot shoe brands, including Amazon brands, often offer sales and discounts throughout the year. Keep an eye out for these opportunities to score a great deal on your favorite pair of barefoot shoes.
Consider Previously Owned Shoes: Buying used barefoot shoes can be a cost-effective way to try different brands and styles. Websites and online marketplaces dedicated to selling used shoes can be a treasure trove of affordable options. Just make sure to thoroughly inspect the shoes and sanitize them before wearing them.
Shop Off-Season: Buying barefoot shoes off-season can lead to significant savings. Retailers often discount their inventory during seasonal transitions, making it the perfect time to snag a bargain. Plan ahead and take advantage of these sales.
Explore Local Retailers: While online shopping offers convenience, don't forget to check out local retailers. They may have clearance sales or special promotions that can help you find affordable barefoot shoes.
Subscribe to Brand Newsletters: By subscribing to the newsletters of your favorite barefoot shoe brands, you'll receive updates on sales, discounts, and new releases directly in your inbox. This way, you can stay informed and snag a great deal when it becomes available.
Conclusion
Affordable barefoot shoes are within reach, and you don't have to compromise on quality or functionality. Whether you opt for Amazon brands like WHITIN and Oranginer or explore other budget-friendly options like FitKicks and Saguaro, there are plenty of choices available to suit your style and foot shape. Remember to keep an eye out for sales, consider buying used, and explore local retailers for additional savings. So, take the leap and embark on your barefoot shoe journey without worrying about breaking the bank. Your feet will thank you for it!